Restaurant Menus
Restaurant menu printing, cheap to-go menus, and waterproof menus!
Custom printed take-out menus will really make your restaurant shine. We feature laminated menu printing for an extra touch, as well as cheap delivery menus!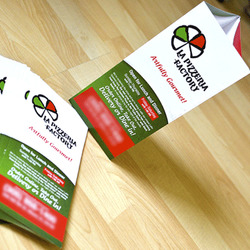 Take-Out Menus
Take Out Menus Custom Printed - Full Color Menu Printing - Print Shop Restaurant menu - 100lb Book Magazine Paper - Choice of Bi-Fold, Tri-Fold, or Quad Fold.
Order Details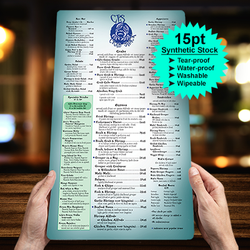 15pt Synthetic Menus
Restaurant Menu Printed - 15pt Synthetic Stock, made of thick materials - gives menus a water proof feature. Restaurnat Menus Printing
Order Details